USA update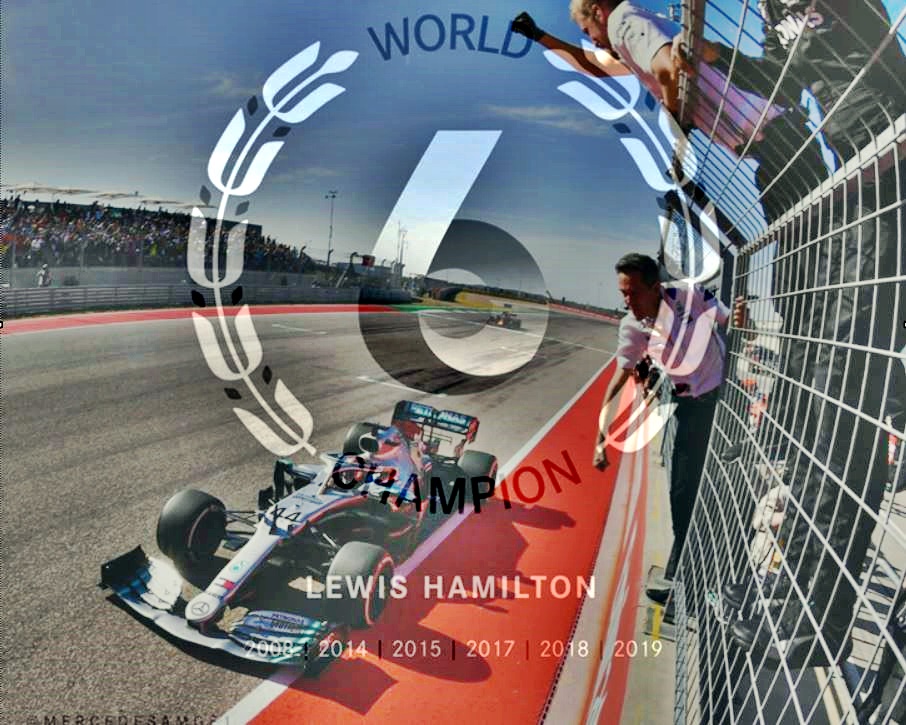 https://www.piston.my/wp-content/uploads/2019/11/F1.jpg
The United States GP a spectacular circuit and the only race held in the USA to date. Heading into this race all eyes were on Lewis Hamilton as all he needed was to finish 8th to win his 6th world championship. The wdc was already sign, sealed and just about to be delivered to Hamilton regardless of how Valtteri Bottas performed.
In qualifying the competition was fierce as this was the closest qualifying between 3 different teams with less then a tenth separating them. But it was the lap of Valtteri Bottas that clinched pole.
At lights out bottas got off to a great start but not as good as Lewis who gained jumped to p3 after turn 1 and then gained p2 a few seconds later as vettel was struggling for grip and was dropping fast losing 5 positions in 1 laps time. It wasn't long before the left rear suspension gave out retiring Vettel. At the front it was bottas, Hamilton, verstappen with a leclerc in a lonely 4th place.
Verstappen opted for a 2 stop strategy which bottas covered going with the same but Hamilton took the 1 stop gamble and extended his stint. With bottas now hunting down Hamilton in the later stages of the race it didn't look as though bottas would be able to close the gap dispute the fresher rubber. Hamilton's pace wasn't far off but once they clear led traffic the advantage was quite clear but Hamilton wouldn't just let bottas by. The two would go wheel to wheel for a few laps but Hamilton's tires were done for and bottas got around him on the straight and securing the win.
**** notable mention to Alexander albon for an amazing recover drive after the turn 1 contact***
Congratulations to Exediron & Icemanjee1 for winning the United States GP



🥇Exediron & Icemanjee1 40
🥈Mayhem 38
🥉Unlikeuday 37
——————————-
4- Banceri 35
5- Jn23 35
6- Toda11blue 34
_________________
PF1 pick 10
2016
: 7th (1 win, 4 podiums),
2017:
17th (3 podiums)
Awards
: Sergio perez trophy & Podium specialist
PF1 pick 3
2015
: constructors 2nd, singles 5th
Autosport Gp
2016/17
- 5th
F1 Oracle
2017:
2nd (6 wins),
2016:
5th (2wins)