UnlikeUday wrote:
Gary Anderson finds the design of the front wing bold as it's somewhat different from its immediate competitors. He said:
'Looking in detail, the philosophy of the front wing assembly is slightly different to that of other teams. The part in front of the tyre is very much what you might call a tyre ramp. All the flaps continue through there, but as it comes towards the centre of the car it changes height fairly abruptly.
Other teams make this transition from one section to another more progressively, so this is something different. You could call this a tyre pod rather than an airflow realignment device.
If you look at the main plane, it's quite a long chord on the outboard end, so for me it's a little bit of a strange package of componentry on the front wing and isn't following the trend many others have taken at this point in time.'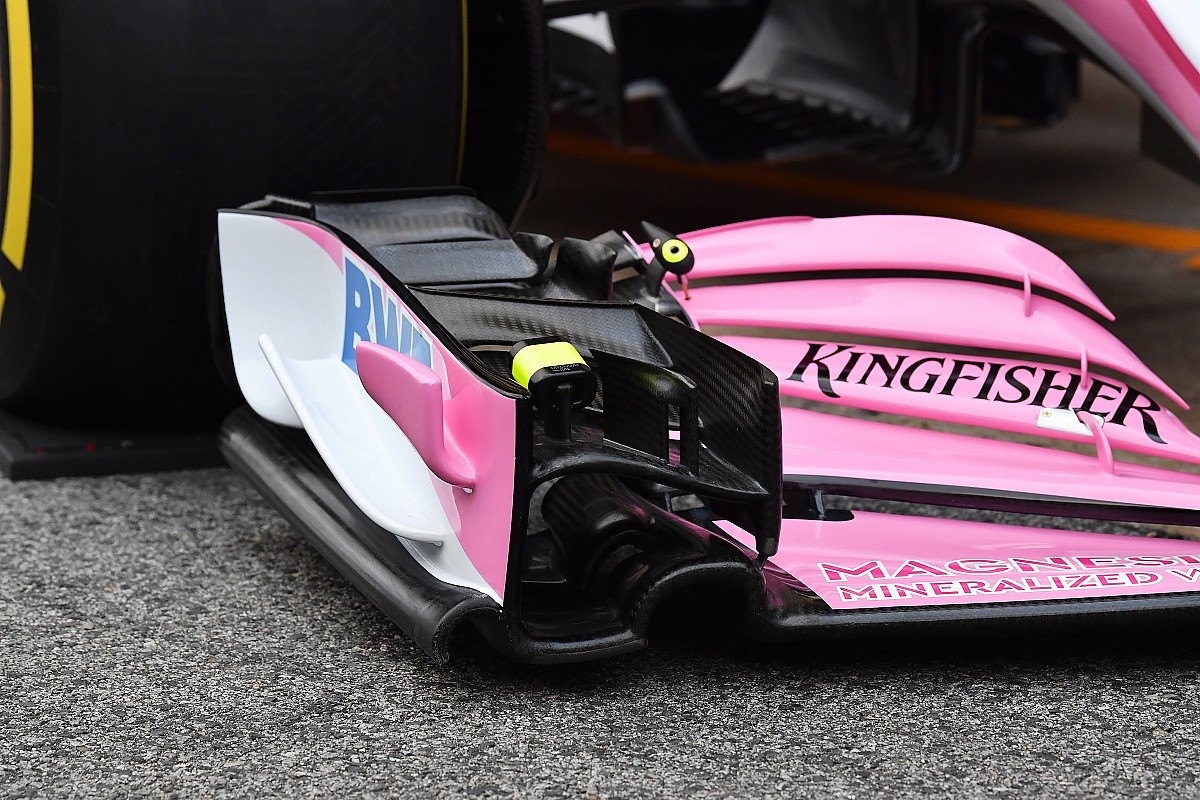 Source -
https://d2d0b2rxqzh1q5.cloudfront.net/s ... 0f8fc3.jpg
Totally amateur guess -
FI have made a habit of having a 'specialist' car in recent years, and they do it really well. They know they can't compete on everything, so they build a stable car with enough traction out of corners and straight line speed to keep people behind. They then often run long, as their track position and straight line speed makes them difficult to overtake.
Are they sacrificing overall 'performance' with a run their tyres long and have solid straight line speed philosophy, with this potentially helping with tyre wear?