MistaVega23 wrote:
Decided to have a go myself using Paint. I kept the white line going across into the '1' to give the illusion of speed and cropped some edges out. I'll let you decide!
Source: Liberty and me
Source: Liberty and me
I won't even try and change the font...
What liberty have done is essentially kill off the iconic logo that is recognized globally in one fail swoop and that is totally NOT what to do in Branding 101.
The most notorious global brand that has totally changed it's logo completely without it being felt all that much is Pepsi. However, the way they went about it is the proper way in that they gradually made minimal changes to certain elements here and there leading into the next iteration of their logo until it was close enough that the new logo could be introduced and since it was so similar to the final evolution of the previous one, it always felt like it fit, like it was right, because it felt familiar. That is how it should be done and Liberty failed miserably in achieving or even trying to transition into a new logo.
Being as I have been a production manager who has worked with countless talented designers, I've pretty much seen every style and way of thinking, and I have amassed a wealth of different approaches from which to analyze things in way where I can see where something is lacking or needed and as such I set out to show you guys what we would have all likely been very pleased with. Hope you all like.
Version 1
is straight forward, and evolution or marriage if this new concept with the previous one we all know and love.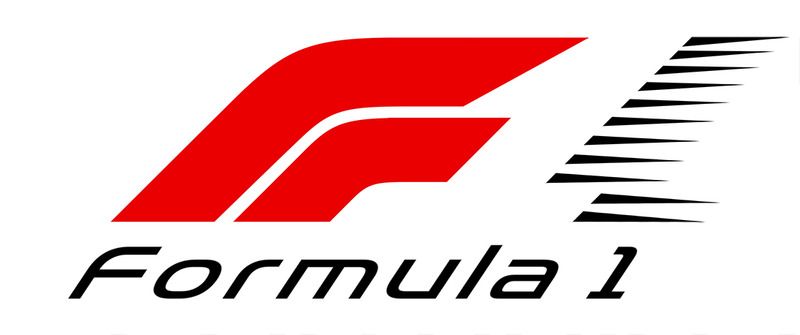 Version 2
takes things a tad further in the wordtype portion of the logo continuing with the supposed lines in the F signifying 2 cars coming around a corner to the finish line, only mine also communicates speed as well as 3 cars instead of 2. I realize wordtype should carry all the way over to be flush with the upper set of speed streaks of the one, but I have a 4-page article I need to turn in first thing in the morning so I leave it to you guys to see what I mean.
Now go bitch and moan to the FIA & Liberty to change it to one of these! LOL