Source: http://edition.cnn.com/2015/09/07/motor ... index.html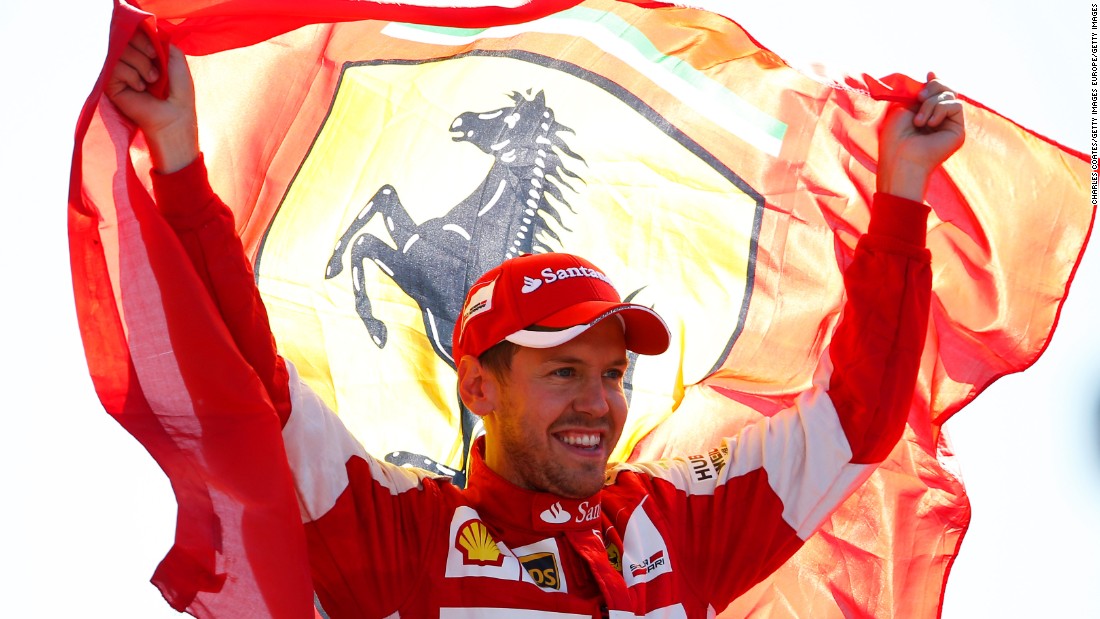 2017 ITALIAN GRAND PRIX RESULTS
The return of the Perfect Podium, for the first time since Austria!
With Mercedes looking alarmingly dominant throughout much of practice, there was near-universal expectation of a Hamilton victory - and he duly delivered, absolutely dominating a washed out qualifying and taking one of his easier victories of the year. Only three people (and very unlucky for them!) failed to score the five points for that victory.
A lesser number correctly foresaw the total domination that the Silver Arrows were able to produce, putting them 1-2 atop the podium. An honorable mention goes out to Remmirath, who did so - but was the only one bold enough to put Bottas as the lead Merc, and coming away with 0 points as a result. The path to the top is paved with the bones of those who made such gambles, and sadly Remmirath's bones have now been added to that dread pavement.
Instead, the seven people who had the Mercedes drivers the right way around - and all seven of them also had Vettel in third - pick up a rather crowded joint win. Congratulations to those fine folks!

----------------------------------------------------------------------------------------------------------------------------------------------------------------------
First Place - 14 points
Exediron, cm97, TypingChicane, mcdo, TheDamus, Jezza13, Bentrovato
Second Place - 5 points
Black_Flag_11, Icemanjee1, Jenson's Understeer, Mayhem, theferret, Herb, robins13
Third Place - 0 points
Remmirath, Fountoukos13, Lotus49
Did Not Start
Ruste13
----------------------------------------------------------------------------------------------------------------------------------------------------------------------
With such high scoring, there was sure to be some movement - and indeed, there was. Championship leader mcdo holds on to first place, and actually extends his lead somewhat; however, the contestants who had previously been ranked 2nd, 3rd and 4th all suffer badly.
In a case of the rich getting richer while the poor stay poor, 6 of the 7 people who scored a Perfect Podium were already in the top 9. The result is a precipitous plummet of positions for the 3 who didn't manage to get in one the spoils; the entire block of 5th, 6th, 7th, 8th and 9th jumps ahead of the former 2nd, 3rd and 4th ranked entrants, displacing them to 7th on down. Rounding out the top ten is the only other person to score a Perfect Podium this round, cm97, who jumps from 16th to 10th.
A clear gap is now forming between the top ten (top nine, really) and everyone else. Mayhem and Jenson's Understeer remain inseparable - now tied for 11th - but a mistake by Fountoukos13 and no points as a result drops him from the tie, and theferret slots in between in 13th place. Behind Fountoukos13, a pair of fellow no-scores from Monza - Remmirath and Lotus49 - occupy positions 15 and 16, respectively, with robins13 bringing up the rear of those currently active in the competition.
Ruste13 has now recorded 5 successive DNS results, and is declassified from the standings for now. If he re-enters the competition, he will retain his results.
Individual Standings - Round Thirteen
1.
mcdo ---
67 Points2.
TheDamus ---
61 Points3.
TypingChicane ---
60 Points4.
Exediron ---
59 Points5.
Jezza13 ---
58 Points6.
Bentrovato ---
56 Points
(2 Perfect Podiums)
7.
Icemanjee1 ---
56 Points
(0 Perfect Podiums)
8.
Black_Flag_11 ---
55 Points9.
Herb --
54 Points10.
cm97 ---
47 Points~ 11.
Jenson's Understeer ---
43 Points
(0 Perfect Podiums, 2 Wins)
~ 11.
Mayhem ---
43 Points
(0 Perfect Podiums, 2 Wins)
13.
theferret ---
39 Points14.
Fountoukos13 ---
38 Points15.
Remmirath ---
36 Points16.
Lotus49 ---
35 Points17.
robins13 ---
34 Points
With seven Perfect Podiums scored, there was the potential for some team to gain immensely if both of their drivers managed to secure one. Surprisingly enough, however, none did; all seven belonged to different teams (or no team at all, in the case of TypingChicane).
Jalopy racing remains in first position, courtesy of strong and consistent scoring by both members, but behind them the field moves around a bit. Bernie's Bwoah ascends to 2nd, displacing McLotus, which loses another position to the 2015 champions; No Limit Excedrin Racing ties them on points, but has one more win to their name, giving them 3rd place for now.
Behind the extremely tight group battling for 2nd, Driver Sauber moves up to 5th place, followed by Massa Attack into 6th, both teams benefiting from the fall of Mind Your Manors; as one of only two teams to get no Perfect Podiums this round, the defending champs fall all the way from 3rd to 7th, demonstrating the tight and competitive nature of the midfield this year.
Sand Bag'n remains in last, having probably already focused their development on next year long ago.
Team Standings - Round Thirteen
1.
Jalopy Racing
(Herb & Jezza13)
---
112 Points2.
Bernie's Bwoah
(Icemanjee1 & cm97)
---
103 Points3.
No Limit Excedrin Racing
(Exediron & Jenson's Understeer)
---
102 Points
(2 Perfect Podiums, 7 Wins)
4.
McLotus
(Lotus49 & mcdo)
---
102 Points
(2 Perfect Podiums, 6 Wins)
5.
Drive Sauber
(Remmirath & TheDamus)
---
97 Points6.
Massa Attack
(theferret & Bentrovato)
---
95 Points7.
Mind Your Manors
(Black_Flag_11 & Fountoukos13)
---
93 Points8.
Sand Bag'n
(robins13 & Mayhem)
---
77 Points
Singapore is next, and with the prospect of a Red Bull victory looming large, how many will feel bold enough to actually knock those annoying silver cars off their podium entirely? Will Vettel produce another of his stunning Singaporean drives, or will it be the Honey Badger claiming his second win of the season?
And is
anyone
feeling bold enough to predict that Max Verstappen will have a trouble-free race?