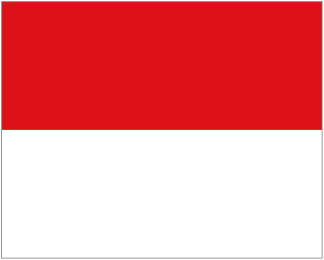 Group Pick'em 2017 - Monaco Grand Prix Update!
As Jenson Button once - but certainly not at any point this weekend! - put it, "Monaco baby, yeah!"
2017's most processional race wasn't actually 2017's most processional race, thanks mainly to Sergio Perez deciding to (once again) ignore that whole, "you can't overtake at Monaco," thing. Admittedly, his moves were varying levels of successful, but it did mean more on-track moves than in Russia. Of course, we all care about far more than that, such as the fact that a Ferrari 1-2, combined with a poor weekend for Mercedes, Nico Hulkenberg and (surprise, surprise) McLaren means anybody wise enough to have selected Vettel, Ferrari, Carlos Sainz and Haas must be in with a real chance of taking the round victory. So, let's find out who had that magic combination!
Podium Finishers
Having talked it up, I can confirm that literally none of us had all four in our teams. However, there were four teams who had three of them in their line-ups. Perhaps unsurprisingly, those four teams comprise our top four, led by - almost unbelievably - Remmirath! Their continued faith in Ferrari delivering a first round victory since all the way back in Spain last year, as big points for Vettel (35), Sainz (18) and Ferrari (63) helped deliver the win. Having McLaren rather than Haas was the only decision that prevented a winning margin of more than just seven points. Sharing second place, courtesy of Exediron transferring in both Force India and Sergio Perez (a move that now sees him share the same line-up as Fountoukos13's team) is, well, Fountoukos13 and Infiniti Infinity Ltd. Both scored 163 points, just five more than the ever-impressive rookie team managed by mcdo achieved. A fourth podium in the opening six rounds for Uncle Ron's Retirement Rodeo, tying TypingChicane for the most so far in 2017.
1st: Phoenix Racing - 170 points
2nd: Infiniti Infinity Ltd and Fountoukos13 - 163 points
3rd: Uncle Ron's Retirement Rodeo - 158 points
The Field
After an opening four races where for the most part, the field was quite closely spread, Monaco represents the second weekend in a row where that isn't the case at all. A lot of that can be attributed to the poor weekend Mercedes and Lewis Hamilton - both selected by eight of the 12 teams - endured, as well as another choice selected by eight teams - Nico Hulkenberg - scoring just a single point.
Despite this, Peter McG.'s Bootleg Honda Racing managed to enjoy another strong showing, picking up 153 points to keep the pressure on those at the top of the overall leaderboard. Also again scoring well was Icemanjee1, whose 145 points represents the third mid-140 score in a row (143, 143 and now 145). In fact, Icemanjee1 has scored exclusively between 143 and 157 points so far in 2017, yet remains one of just two teams to have not collected a podium finish. 10 or 15 more points per race could very easily change that; will we see more transfer activity from that team as a result? Jezza13's 'The Grid Fillers' were the only other team to break through the 130 point barrier, scoring 139 points in Monaco and avoiding being one of the five teams who really did not have good weekends at all. Really, if you haven't already been mentioned, you should probably look away now.
Why? Well, before Monaco, only two sub-130 scores had been registered: Jezza13 in Australia (124) and Exediron in China (127). Both now have plenty of company as not one, not two, not three, but four teams join them. The 'best' of those was Herb's 129 points, with Jenson's Understeer, theferret and - after four successive podiums - our Championship leader, TypingChicane also having challenging weekends. But none of those were anywhere near as bad as Mayhem, who with a line-up including Hamilton, Hulkenberg, Button (for one race only), Mercedes and McLaren, scored a feeble 105 points. It's a score which could very well still be the worst come the end of the season, and ends a promising run of three podiums in a row.
Bootleg Honda Racing - 153 points
Icemanjee1 - 145 points
The Grid Fillers - 139 points
The Champions - 129 points
WIIN-MOOAR Racing - 126 points
White Visor - 124 points
TypingChicane & The Inflatable Shark Fins - 122 points
Mayhem - 105 points
Click
here
for the Monaco scoring breakdown.
Transfer Ch-Ch-Changes
Three teams boldly made changes ahead of what is usually a quite unpredictable weekend, and while those changes should be beneficial across the rest of the season, they all represented a loss of points in Monaco. Icemanjee1 swapped Williams for Force India, a move which actually only lost them a single point. Having transferred in Felipe Massa at Sergio Perez's expense, only to see Perez outscore Massa, mcdo decided to undo the damage... and promptly lost four points as Massa somehow finished in the points while Perez's 15-race scoring streak came to an end. So some simple math will tell you that Exediron, who made both of the aforementioned transfers for Monaco, ended up five points worse off than he would've been.
Scores on the Garage Door(s)
1. Uncle Ron's Retirement Rodeo - 988 points (+1)
2. TypingChicane & the Inflatable Shark Fins - 967 points (-1)
3. Bootleg Honda Racing - 959 points (+1)
4. Fountoukos13 - 950 points (+1)
5. Phoenix Racing - 930 points (+3)
6. Mayhem - 926 points (-3)
7. The Grid Fillers - 918 points (-)
8. WIN-MOOAR Racing - 907 points (-1)
9. Infiniti Infinity Ltd. - 900 points (+3)
10. Icemanjee1 - 896 points (+1)
11. White Visor - 882 points (-2)
12. The Champions - 881 points (-2)
Having taken the lead heading into Monaco, TypingChicane relinquishes 1st place leaving the principality. Another podium for mcdo combined with a disastrous score for TypingChicane allows Uncle Ron's Retirement Rodeo to leapfrog back into the overall lead, falling just shy of becoming the first team to reach 1000 points for the season. Fellow rookie Peter McG. also moves back into the top three, with Fountoukos13 climbing a single place as well. One of two teams to gain three places is round winner Remmirath, who after a woeful 2016 is now up to the dizzy heights of 5th place, having gained five spots in the past two races. Mayhem's forgettable round results in a three-place drop, while Infiniti Infinity Ltd. follow Phoenix Racing's lead and jump three positions.
At the bottom? Well, that would be our reigning, defending champion, The Champions. After 14 podiums in 2016, Herb's team has had just a single appearance in the top three so far in 2017 and now slumps to a new low. They say that you sometimes have to hit the bottom before you can start to truly recover, so one positive for Herb is that he is at least halfway there!
Transfer costs etc. will be posted over the weekend.