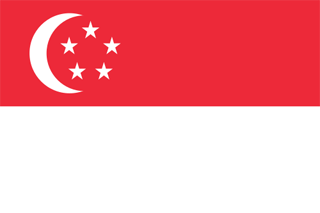 Singapore Grand Prix update
Singapore. The race was arguably the most forgettable of the season, but with a whole host of jokers being deployed, as well as some unusual points scorers, let's find out for whom it was Singapore and who it was Singagood!
The champagne moment
After a two-race absence from the podium, series leader Herb gets back onto the rostrum, scoring 127 points to take a a season-high fourth victory. It was, however, a slim winning margin from what turned out to be our busiest podium yet - no fewer than four competitors joining Herb. On the second step, both scoring 123 points, were Icemanjee1 and Hamilton_Jar. For the latter it was also a return to the top three after two races without spraying the champagne, while for Icemanjee1 it was a second-successive podium appearance and a fourth on the year. 123 also improved Icemanjee1's best score for 2016, albeit only by a single point. Sharing the third step of the podium were TypingChicane and Exediron. For TypingChicane it represents a tenth such result, and it is now six podium finishes in the last seven races. For Exediron it was only a third podium appearance but the first since China. 121 points is also a personal best for Exediron.
Herb - 127
Hamilton_Jar and Icemanjee1 - 123
Exediron and TypingChicane - 121
Herb's winning team: Hamilton (15); Raikkonen (12); Ricciardo (18); Perez (4); Alonso (6); Magnussen (1); Palmer (0); Mercedes (40); Red Bull (26); Force India (4); Renault (1); Palmer joker (0)
Because we can't all be winners
With five names on the podium this section of the update might look a little sparse! However, the scores across (most of) the board were generally quite good. The average score for the round broke the 100-point barrier for only the fifth time in 2016. Theferret (115), Mayhem (113), Remmirath (106), Jezza13 (102) and Schumacher forever#1 (101) all helped that with scores in three figures, whilst only Couthard's Chin (83) wasn't close to reaching that mark.
theferret - 115
Mayhem - 113
Remmirath - 106
Jezza13 - 102
Schumacher forever#1 - 101
Fountoukos13 and Jenson's Understeer - 97
Black_Flag_11 - 96
Coulthard's Chin - 83
Jokers update
As I touched upon at the outset of this update, we had plenty of jokers in-play this round. Ten in total, although strangely enough they were only spread across four drivers: Ricciardo, Alonso, Grosjean and Palmer.
Daniel
Ricciardo
was obviously a decent choice, running second for pretty much the whole race and getting oh-so-close to Nico Rosberg as the chequered flag fell. He helped Mayhem, Icemanjee1, Jezza13 and theferret to an extra 18 points, something which had a big impact on the overall average score being upwards of 100. Should Red Bull not win another race in 2016 then it's possible those 18 points would represent the best return available, meaning Fountoukos13 (who attempted to play a Ricciardo joker but had missed the start of FP1), Jenson's Understeer, Black_Flag_11 and Hamilton_Jar may have missed the best remaining opportunity for their Group 3 joker.
Fernando
Alonso
was another popular choice, one made by the trio of Mayhem, Exediron and Jezza13. The return? An extra six points. It wasn't McLaren's best result of 2016 (that remains Alonso's 5th-place in Monaco) but if Singapore was to be the track that represented their best chance at scoring strongly in what remained of 2016 then it might've been the last chance to get a decent amount of McLaren-related joker points.
Jolyon
Palmer
, bravely picked by Herb, and Romain
Grosjean
, for whom Jezza13 and Coulthard's Chin played a joker on, were less successful choices. Herb was at least correct to think that Renault might sneak into the points but went with the wrong yellow car. As for Romain Grosjean, he had a nightmare weekend and failed to even take the start of the race, so any hope Jezza13 and Coulthard's Chin had of extra points there were quickly extinguished.
All this means that our biggest joker is now Jezza13 who has added an extra 50 points to their score. Icemanjee1 has been particularly impressive as well, tallying up 43 points whilst only deploying two jokers thus far. Meanwhile, of those to play a joker, Remmirath has only managed 25 points despite using the DG1, DG2 and DG3 jokers. Fountoukos13 has been the biggest whiffer, deploying five jokers but only managing to add points with two.
As of Singapore, we have two entrants who have used all six of their jokers: theferret (49 points) and Exediron (48 points). Meanwhile Fountoukos13 (DG3), Jezza13 (DG2), Herb (DG1) and Coulthard's Chin (DG2) only have a single joker remaining left to play.
Spare a thought for...
Jenson's Understeer. Exediron's appearance on the podium not only demotes the game's curator down a further place in the overall standings but now means nobody else has endured a longer absence from the podium. With three jokers left there is at least the possibility of a big points boost at a single event to end that streak, but obviously the rules are going to have to undergo serious changes for 2017 to ensure this doesn't happen again next year

Overall standings after Singapore
Herb - 1716 (-)
Hamilton_Jar - 1655 (-)
TypingChicane - 1650 (-)
Jezza13 - 1549 (-)
Schumacher forever#1 - 1543 (-)
Icemanjee1 - 1501 (+2)
theferret - 1499 (-)
Fountoukos13 - 1483 (-2)
Mayhem - 1462 (-)
Coulthard's Chin - 1411 (-)
Exediron - 1404 (+1)
Jenson's Understeer - 1397 (-1)
Black_Flag_11 - 1358 (-)
Remmirath - 1321 (-)
Herb's fourth victory of the year helps to extend the lead at the top, albeit only by four points thanks to Hamilton_Jar's appearance on the podium. TypingChicane remains in close proximity a place further back. The gap back to Jezza13 in fourth is now over 100 points. In the midfield, Icemanjee1's second place helps them climb above both theferret and Fountoukos13, with the latter also losing a place to the former after finishing near the bottom of the classification in Singapore. Exediron climbs above Jenson's Understeer by seven points. However, with the two rival backmarkers having made the same selections, Jenson's Understeer will find hope in the knowledge that he has three jokers remaining whilst Exediron has used them all. And at the very bottom of the standings Remmirath is able to close in a little on Black_Flag_11.
A Bernie Bonus!
Remember Bernie's ill-fated medal idea? Of course you do; who can possibly forget it! Well let's take a look at how the standings would appear if that same system was applied to the Group Pick'em:
Herb (4 golds, 4 silvers, 0 bronze)
TypingChicane (3 golds, 3 silvers, 4 bronze)
Jezza13 (2 golds, 1 silver, 3 bronze)
Schumacher forever#1 (2 golds, 0 silver, 2 bronze)
Hamilton_Jar (1 gold, 3 silver, 2 bronze)
Mayhem (1 gold, 2 silver, 0 bronze)
Jenson's Understeer and Remmirath (1 gold, 0 silver, 1 bronze)
Icemanjee1 (0 gold, 2 silver, 1 bronze)
Exediron (0 gold, 1 silver, 2 bronze)
Coulthard's Chin (0 gold, 1 silver, 1 bronze)
Fountoukos13 and theferret (0 gold, 1 silver, 0 bronze)
Black_Flag_11 (0 gold, 0 silver, 1 bronze)
Herb would still be ahead, although it would perhaps be closer in that TypingChicane would only need a round win (rather than the best part of 100 points!) to get pretty damn close to the lead. Hamilton_Jar would be the big loser, dropping from 2nd to 5th in that particular scoring system, whilst it wouldn't look anywhere near as bad for Jenson's Understeer or Remmirath courtesy of their single round victories. And to think, some people suggested such a system would be a bad thing...!
Malaysia's the next race, taking place on October 2nd. The weather was usually a factor in Sepang but with the race taking place later in the year, I actually don't know how that'll impact it (I assume it wouldn't be as bad?) so perhaps the possibility of a rain-induced lottery might deter people from playing risky jokers... or perhaps encourage them? We'll see!