Don't know if the CIA will censor my comment or not, but this track looks cooler than expected: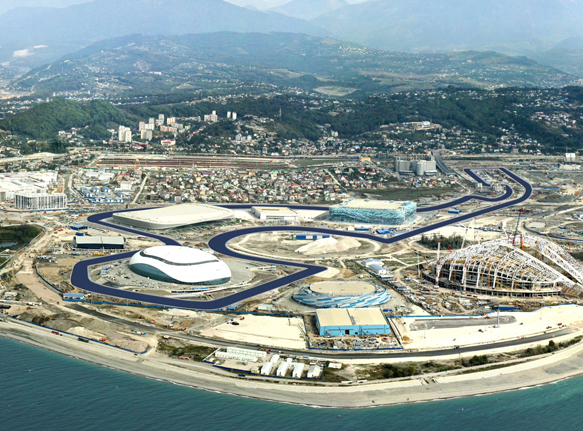 When I heard there was going to be a GP in Russia, I was picturing some kind of street circuit. But with the mountains in back and water in front, plus some nice architecture and an unusual layout, maybe this will end up being another good addition. It seems like a multiple-apex fest.
Anyone know if this is some kind of Cyrillic symbol, like China made their circuit a symbol in their language ?