Lt. Drebin wrote:
Dull Tilkedrom again, sharp turns one after another, where is, speed, where is racing?

BTW, that half circle there is copied from Anderstorp circuit.
I was looking around a bit yesterday and found this map from 2011, which seems to match very closely the construction photos.
I think it really highlights the issue with having so many (too many IMO) 90-degree or near 90-degree corners. This circuit really doesn't have turns, it has corners. Everywhere you seem to look there is corner and near identical run-off area because each 90-degree corner requires so much run off. One problem I do notice with the buildings, is I really don't see many areas except for the T9 thru T11 section where you could do much besides straights and near 90-degree corners, at least with the footprint they've chosen for the circuit (I think looking at the next photo I'll try and post, they could have flipped the left end differently and had more flexibility.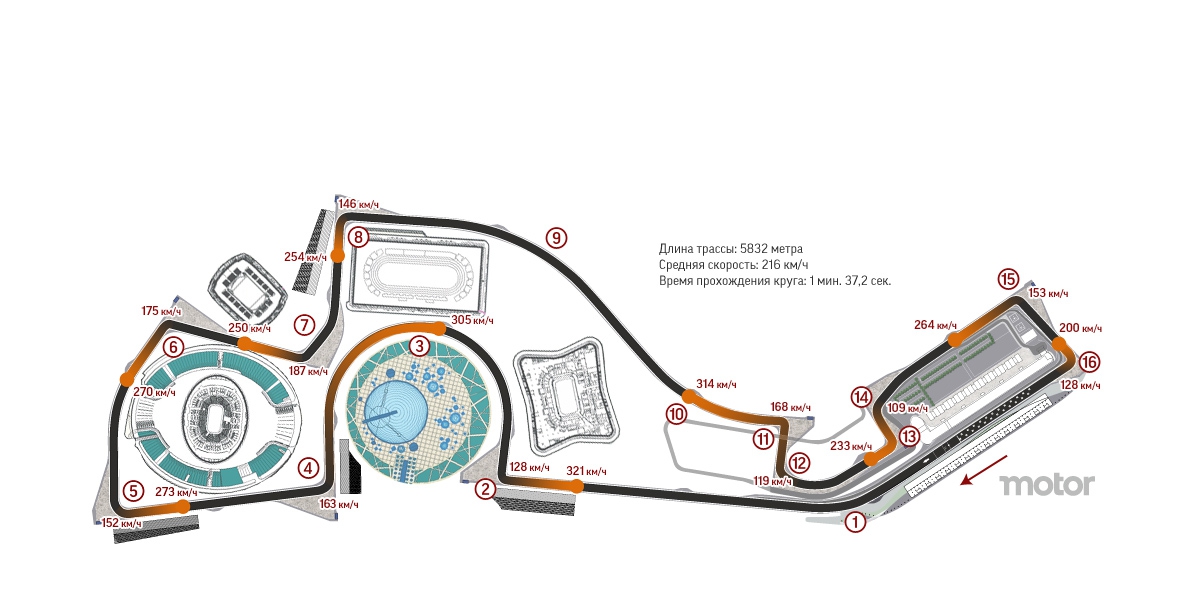 This (below) appears to be a preliminary design which I think had some better elements.... Notably few hard corners, at T7, T13, T14, T15, T16... also T2 not as severe. The two biggest changes I see is the sweeping arc that is T3 is changed, so that its no longer the "Omega" section. T4 is no longer the sharp hard right... and T5 is not the hard right... but replaced with a very short hard Right, Left Right.
Still not great, but I think a bit more interesting. (Also as I mentioned, I think more flexibility would have been had if T5 went left and continued the circuit that way instead of right as it seemed to have more open area that might have allowed some more interesting paths.)
Also I pretty much confirmed that the one possible wild card of elevation change won't be present (I was thinking the Omega could have been more interesting if it was a high speed incline or decline. But alas curbs will be the only elevation change on this circuit.)