Round 12: Budapest, Hungary
The start of the race saw pole man Verstappen, fellow front row starter Bottas and Hamilton 3 abreast as they approached the first corner. Verstappen held on to his inside line and successfully defended first position whilst Bottas locked up and ran a bit wide forcing Hamilton even wider to avoid contact.
Bottas and Hamilton ran side by side around the next two corners before Hamilton managed to take the second position although slight contact ensued, this delayed Bottas and allowed Leclerc by into third place but Leclerc was quite forceful making contact with Bottas' car damaging it's front wing.
This caused Bottas to struggle and Vettel was soon by into 4th place, Bottas drove on for a few more laps but was losing time to the leaders and he soon pitted on lap 5 for a new front wing and hard tyres.
Up front Hamilton was putting pressure on Verstappen staying no more than 2 seconds behind, Verstappen started to lose grip in his medium tyres and such was the pace of the two leaders that he was able to pit on lap 25 on to the hard tyres without losing position to third placed Leclerc, 2 laps later Leclerc himself pitted on to the hard tyres.
Leclerc's teammate Vettel who had been running only 2 seconds behind however stayed out, whilst Hamilton also stayed out initially trying to overcut Verstappen but that didn't work, he eventually pitted on lap 31 on to the hard tyres.
Hamilton returned to the track nearly 6 seconds behind Verstappen but on his fresh tyres closed the gap in only 2 to 3 laps and then immediately tried to pass Verstappen at one point being side by side with him but then ran wide off the track.
However the pressure put on Verstappen was taking a toil on Hamilton's brakes as they were overheating so Hamilton had to ease off the pressure. With the possibility of passing Verstappen now seemingly having receded Mercedes then decided to pit Hamilton on lap 48 onto medium tyres, this he was able to do without losing position to the third placed Leclerc. Verstappen was unable to respond because he would have lost the lead with the undercut, this gave Hamilton 20 laps to catch Verstappen who was 20 seconds in front, on his softer and fresher tyres.
Initially it seemed Hamilton was making little headway but then started catching Verstappen at just over a second a lap but even then Verstappen himself had decent enough pace it seemed to hold the gap until the end, but with 7 laps remaining Verstappen's hard tyres had now lost reasonably grip and even though he had a 9 second lead Hamilton was catching him at 2.5 seconds a lap. With just 3 laps remaining Hamilton caught Verstappen and passed him almost immediately under DRS down the main straight.
Verstappen then pitted with just 2 laps to go onto soft tyres and got an extra point for setting the fastest lap of the race. Meanwhile a little further back Vettel had pitted as late as lap 39 which enabled to go onto the soft tyres were he closed his teammate Leclerc down passing him with just a few laps to go.
So Hamilton took the chequered flag from Verstappen with Vettel in third place from Leclerc, best of the rest was Sainz in 5th place.
In third place with 181 points and receiving the

"Steadfast Sebastian Vettel Trophy"
Bentrovato

In second place with 185 points and receiving the

"Valiant Verstappen Trophy"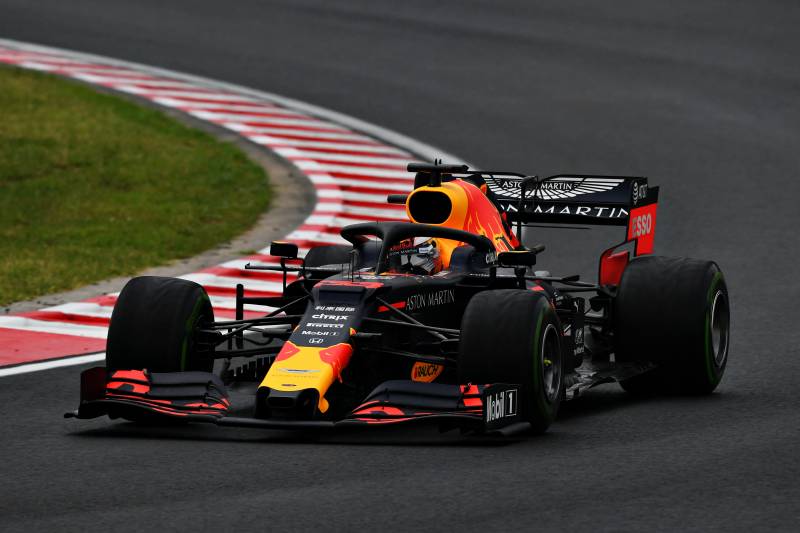 jzusy

In first place with 186 points and receiving the

"Hammertime Hamilton Trophy"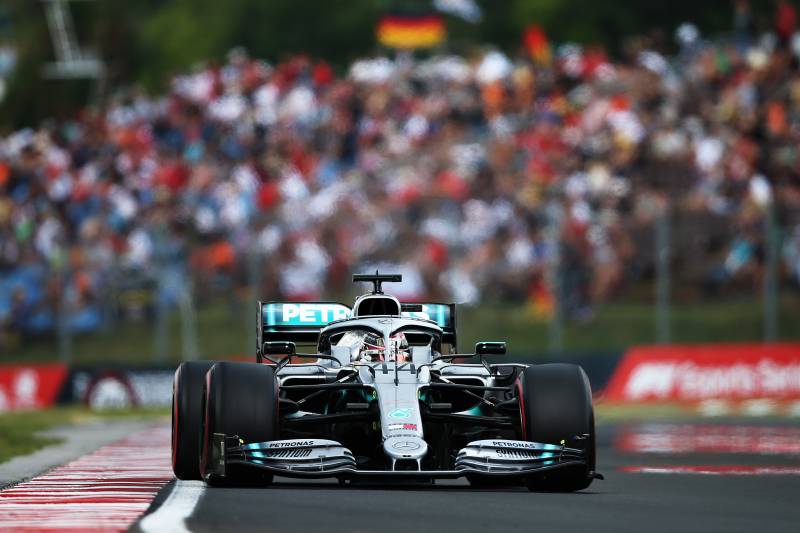 OnAGivenDay
PF1 PICK 10 CHAMPIONSHIP 2019 - ROUND 12 - HUNGARY
1.
OnAGivenDay
186

2. jzusy 185
3. Bentrovato 181
4. robins13 176
5. UnlikeUday 174
6. Icemanjee1 171
7. donr 167
8. Flash2k11 180 (FP1 Penalty -15) 165
9. Remmirath 161
10. Dom1511 174 (FP1 Penalty -15) 159
11.
Mod_Titanium
154
12. Mayhem 152
12. paul85 152
12. Herb 152
15. cm97 151
16. Saio7 149
17. SteveW 147
18. coulthards chin 146
19. P-F1 Mod 144
19. Laz_T800 144
21. Lotus49 143
21. McPrancingBull 143
21. toda11blue 143
24. Jenson's Understeer 142
25. K.F. 141
25. pokerman 141
25. F1_Ernie 141
28. purchville 138
29. JN23 134
29. Exediron 134
29. Covalent 134
32. Pisco Sour 109
33. RustyRockets44 108