Round 13: Spa-Francorchamps, Belguim
The start of the race saw pole man Hamilton lead away from Vettel, Ocon and Perez whilst Bottas started near the back with an engine penalty. Vettel passed Hamilton down the Kemmel straight then soon after the SC was called for Multi car collisions going into the first corner triggered by Hulkenberg hitting the back of Alonso's car which launched him over Ricciardo's car then landing on top of Leclerc's car, Ricciardo's car then hit Raikkonen's car puncturing his rear tyre, separate to this Bottas damaged his front wing after hitting Sirotkin.
Hulkenberg, Alonso and Leclerc retired on the spot whilst, Ricciardo, Raikkonen and Bottas had to pit for repairs, Ricciardo and Raikkonen would later retire. Up front Vettel built a 3 second lead on Hamilton whilst Verstappen made his way past Perez and Ocon into third place.
Hamilton pitted first for fresh tyres followed a lap later by Vettel, this allowed Hamilton to close the gap to the leader to under 2 seconds but Vettel was able to extend his lead to 5 seconds and that was the race over with Vettel taking the win from Hamilton with Verstappen, Bottas managed to recover to 4th place.
In third place with 132 points and receiving the "Verstappen Home Podium Trophy"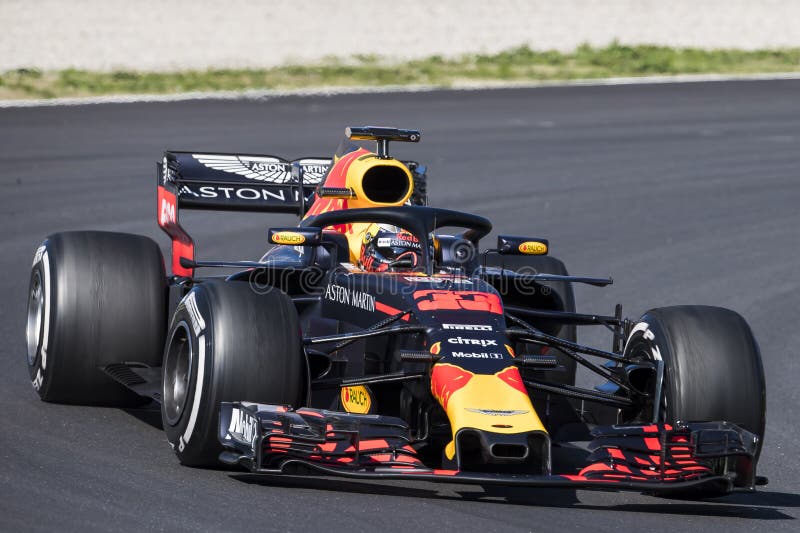 Mod Titanium
In second place with 135 points and receiving the "Reliant Hamilton Trophy"
pokerman
In first place with 138 points and receiving the "Victorious Vettel Trophy"
Exediron
PF1 PICK 10 CHAMPIONSHIP 2018 - ROUND 13 - SPA
1.
Exediron
138

2. pokerman 135
3. Mod Titanium 132
4. Lotus49 131
5. Dom1511 130
6. tim3003 126
6. Bentrovato 126
6. JN23 126
9. specdecible 122
10. Jenson's Understeer 120
10. TheDamus 120
12. Covalent 119
12. F1_Ernie 119
12. cm97 119
15. jzusy 116
15. Mayhem 116
17. paul85 114
18. Laz_T800 113
19. Icemanjee1 111
20. Remmirath 110
21. Black_Flag_11 105
21. SteveW 105
23. purchville 103
24.
Flash2k11
102
24. UnlikeUday 102
26. KCGP28 116 (FP1 Penalty -15) 101
27. Herb 100
28. Migen 117 (FP2 Penalty -18) 99
29. P-F1 Mod 94
30. MistaVega23 93
31. OnaGivenDay 91
32. robins13 90
32. Tufty 90
34. Pisco Sour 81