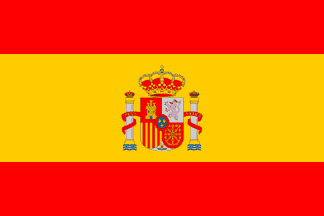 Spanish Grand Prix update
Well, thanks a bunch, Mercedes. Now I have to write an entirely new opening paragraph! Although I could leave in the part where Ferrari failed to maximise their result as, despite looking like they might've been quicker, the Prancing Horses' failure to deliver on Saturday left them behind both Red Bulls. With strategy not favouring Sebastian Vettel or former teammate Daniel Ricciardo, it was left to Kimi Raikkonen to duke it out for the victory with someone who's young enough to be his son. Despite being just 18 years old (you may not have known that, though, as I don't think it has been mentioned anywhere in the last 24 hours...) Verstappen drove like he'd been in that position a hundred times, taking a shock victory and ensuring we have a very, very different set of results to normal.
The champagne moment
While the smile on the faces of everyone associated with Red Bull was pretty huge as Lewis and Nico disappeared into the gravel, from a Group Pick'em perspective, nobody could've been happier with that than Remmirath. Their bold decision to pick Vettel over either Mercedes driver, and their even bolder decision to go against the grain and plump for Ferrari rather than Mercedes, really hadn't worked out in the first four rounds of the season. But boy, did it ever pay off in Spain! Even with Vettel only managing third, and Ferrari themselves failing to beat Red Bull to the top step of the podium, it gave Remmirath an immediate 48 point advantage over everyone except TypingChicane (the only other entrant to select Vettel). It proved to be more than enough to register a maiden victory, scoring 123 points to romp to the win by a season-high 44 points. It wasn't all good news for Remmirath who did deploy their joker on Nico Rosberg, but the bottom line is had that decision been successful, then they probably wouldn't have been celebrating the round victory. Every cloud, and all that!
Nobody else managed to make it into triple figures, with Herb claiming their first podium finish of the year, albeit only picking up 79 points in the process. Third, and on the podium for the fourth time in five races, is Championship leader TypingChicane, who finished just two points further back with 77 for the round.
Remmirath - 123
Herb - 79
TypingChicane - 77
Because we can't all be winners
This probably won't come as much of a surprise given the double Merc DNF, but it was an incredibly low scoring round. The average score amongst the field was a mere 59.53 points, the lowest of the season so far (89.53, 91.93, 74.6 and 102.6 were the averages for the first four races). With the exception of Remmirath, the rest of us managed to record our worst score of the campaign to this point. Outside of the top three, Hamilton_Jar just missed out on the podium with a score of 73, closely followed by Black_Flag_11 with 71. Neither entrant has made the podium yet this season, an unwanted record they continue to share with Fountoukos13, Coulthard's Chin and theferret. After the top five things get really grim; nobody else managed more than 58 points, and the rest of the field ranged from the aforementioned amount down to a measly 48 points. With such embarrassing scores I'm not going to name names, but if you haven't been mentioned yet and really want to know how badly you did...
Hamilton_Jar - 73
Black_Flag_11 - 71
Icemanjee1 - 58
Schumacher forever#1 - 56
Exediron and Jenson's Understeer - 54
Coulthard's Chin, Fountoukos13, Jezza13 and theferret - 50
Mayhem - 48
Jokers update
We had the biggest array of jokers deployed in Barcelona as Remmirath (Rosberg), Fountoukos13 (Hulkenberg) and Coulthard's Chin (Alonso) all went for it. As you can see by the drivers mentioned, it didn't exactly go well for any of the three as none of the joker selections even made it to the chequered flag. So far four of the six joker selections have failed to score, so they have certainly been more hit than miss this year.
Jenson's Understeer - Driver Group 1 joker on Rosberg in China - 25 points
Exediron - Driver Group 1 joker on Vettel in China - 18 points
Fountoukos13 - Driver Group 4 joker on Hulkenberg in Spain and Driver Group 6 joker on Nasr in Australia - 0 points
Remmirath - Driver Group 1 joker on Rosberg in Spain - 0 points
Coulthard's Chin - Driver Group 5 joker on Alonso in Spain - 0 points
Fountoukos13 is the only entrant to have used multiple jokers whilst four of us have dipped our toes into the water once. The rest of the field still have all six jokers remaining.
Spare a thought for...
Had Remmirath not won, being the first person to use their Driver Group 1 joker and score no points would've warranted strong consideration for this section. But for this race they can take the plaudits and escape this part of the post, at least until the next Mercedes 1-2! Having set a new worst score for the season, Mayhem gets the, ahem, honour this time around. 48 points will surely take some beating; considering all bar Remmirath selected Mercedes a 1-2 for the Silver Arrows alone would pretty much eclipse that total in most races!
Overall standings after Spain
TypingChicane - 510
Jenson's Understeer - 474
Icemanjee1 - 468
Exediron and Jezza13 - 467
Herb - 460
Hamilton_Jar - 458
Schumacher forever#1 - 453
Fountoukos13 and theferret - 429
Remmirath - 423
Black_Flag_11 - 422
Mayhem - 421
Coulthard's Chin - 393
Having seen their lead eaten into a little, TypingChicane has managed to expertly navigate such a low-scoring round and actually extends it back up to 36 points. I guess four podiums in five races will have that kind of impact! Jenson's Understeer remains second but Icemanjee1 nows slots into third, albeit only one point ahead of both Exediron and Jezza13. Herb's second place lifts them above Hamilton_Jar and Schumacher forever#1, as well as ensuring second through to eighth are separated by a mere 21 points. Fountoukos13's attempts at gaining some separation from theferret by way of a joker deployment have again failed, leaving the two identical entries married together on 429 points. And look who that is sitting comfortably in the midtable (or at least at the bottom of it!); Remmirath's 123 point victory hauling them up above both Black_Flag_11 and Mayhem. Coulthard's Chin now props up the table as the only entrant yet to break the 400-point barrier.
Monaco is up next. Will we see more misery for Mercedes and, most likely, another victory for Remmirath? Can TypingChicane make it five podiums from six races and further extend their lead, or will the rest of the pack close back up? And can Fountoukos13 curse a third driver with a joker selection?!