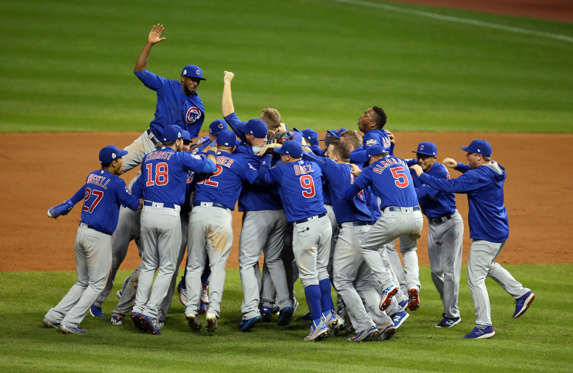 It took 52 years for Cleveland to win a major sports championship before the Cleveland Cavaliers won the NBA finals.
It took 88 years for the 1st US rookie to win the Indy 500 before Alexander Rossi rolled in fumes to win it.
It took 108 for a US Olympic runner to win the 1500m before Matt Centrowitz won the gold.
The same time of length the Cubs won the World Series.
The drought has finally ended as the Chicago Cubs took it to the limit holding off the Cleveland Indians 8-7 in 10 innings after a 20 minute rain delay.
Ben Zobrist is the World Series MVP and a new Chevy Camaro.
THE CURSE IS OVER AT LAST!!!!!