---
Posts: 278
Joined: Tue Oct 30, 2012 5:28 pm
Watkins Glen I think... I'm sure that picture's from 1979 and South Africa had the only other wet race that year but that doesn't really look like Kyalami
Wise words from Martin Brundle:
"Rob Smedley should have been a driver; he's wasted as an engineer."
---
On teh internetz
Räikkönen - Vettel - Bottas
Thank you Nico - You´re the champ!

PF1 Pick 10 Competition 2016: CHAMPION (2 wins, 8 podiums)
---
Blinky McSquinty
Since it's Gilles in the 1979 312T4, and he's on wet tires, that starts to narrow it down.
But I suspect that picture was at Watkins Glen, where it did rain in qualifyng, and .....
On Friday, the rain was heavy enough all day that only a few cars even took the track, and fewer still made any serious attempt at a lap time. Of the six that did actually record a time, Villeneuve was fastest by over nine seconds! Scheckter, second fastest, thought he was mad, but was also quite in awe of the Canadian's performance in the conditions.
---
I watched a season review of '79 a while back.

Something tells me it's the back end of Kyalami. But then something tells me GV stayed on slicks that day.
Disclaimer: The above post maybe tongue in cheek.

"I thought I'd get your theories, mock them, then embrace my own. The usual."
---
Posts: 4636
Joined: Thu May 12, 2011 6:08 pm
nibaru wrote:
Deffo Watkins Glen.
---
That Watkins Glen blue colored guard rail is what makes it obvious. Also, that is going through turns two and three going up hill.
Felipe Massa fan/supporter since 2002 and counting!

We ALL love you Schumi! Don't ever give up!
---
Thanks everybody

That was bugging me. Here are some more photos that I have fond of same bend now: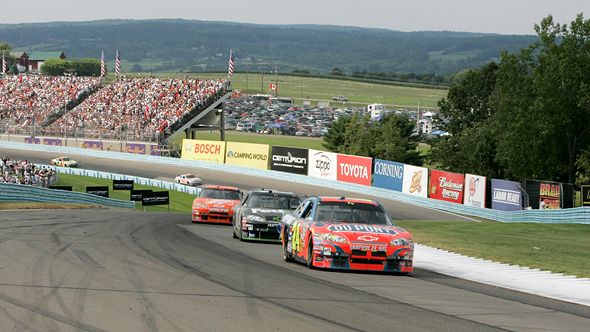 ---
Posts: 82
Joined: Fri Jan 25, 2013 4:29 am
Location: New Delhi, India
The track looks like it's cracking up dangerously, judging from the last picture.
---
---
Posts: 1892
Joined: Mon Feb 07, 2011 8:04 am
Game developers got the gradient all wrong

---