I can salvage this thread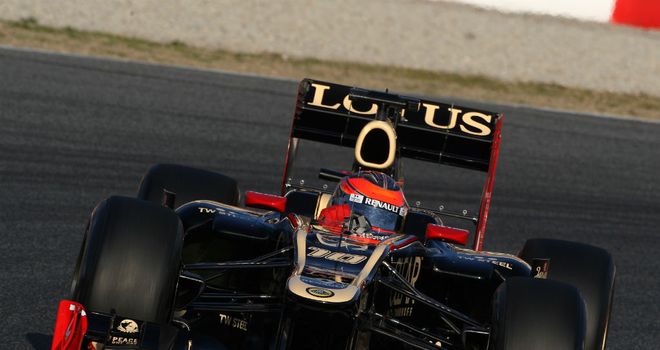 Romain Grosjean (born April 17, 1986 in Geneva, Switzerland) is a racing driver, who holds dual nationality from France and Switzerland, but competes under a French racing licence. He was the 2007 Formula Three Euroseries drivers' champion and the inaugural GP2 Asia Series champion and drove in Formula One in 2009. He is currently the reigning GP2 Asia Series and GP2 Series champion and holds the unique achievements of being the only two-time GP2 Asia champion and the only driver to hold both the GP2 Asia series and main GP2 series titles simultaneously.
In 2012, Grosjean will return to a full-time Formula One drive with the Lotus F1 Team, alongside Kimi Räikkönen.
Championship titles
2011 GP2 Series
2011 GP2 Asia Series
2010 Auto GP
2008 GP2 Asia Series
2007 Formula Three Euroseries
2005 French Formula Renault
2003 Swiss Formula Renault 1.6