Young people are wholly and completely correct that Covid-19 represents a very small risk
Study of a random 355 death subset from the 6000+ deaths in Italy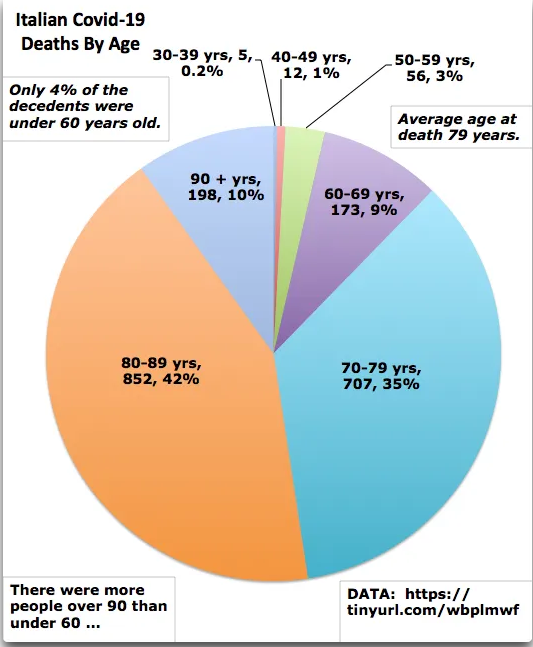 Over half the dead were over 80, just 5 were under 40 and
NONE
under 30
How many of those that died had one or more existing serious illnesses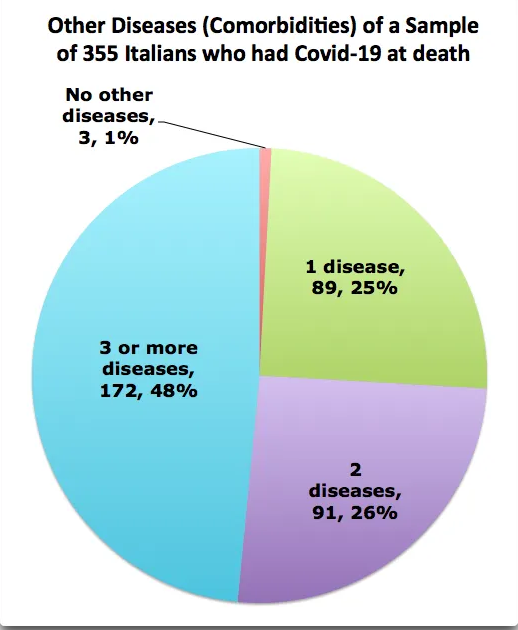 Just 1% (<4) did not have at least one serious condition
* More of the patients were over 90 than were under 60.
* The average age was 79 years.
* All but three of them had at least one other disease, so basically all of them were already sick.
* Three-quarters of them had two other diseases, and half of them had three or more other diseases.
Any person who can count can see that this disease kills the elderly and the sick NOT the young & the healthy