On 2019 there's a poster on another forum from around Woking who knows some guys and generally gives good information but not always 100% right. Like he'll know when a big part is coming but doesn't know specifically what it is. Like in WT he saw a large part leave the spray shop and thought it was new sidepods for Melbourne but I believe it was the new engine cover with the anti heat soak parts and holes built in rather than the cut outs they ran in Barcelona.
Anyway this was the post when asked what's in store for 2019...
Longer chassis.
New gearbox.
New rear suspension pickups
New radiators/intercoolers + sidepod intakes
New front and rear wing (obv)
____________
I remember reading back in WT that they had to move the engine forward because it's packaged differently to Honda and they had decrease their bargeboard area to accommodate it and I'm wondering if that's what's thrown a spanner in the works with the aero on the new nose concept and leading edge of the floor. They had a well developed tea tray area that they removed in Spain and still hadn't been replaced as of Spa.
Here..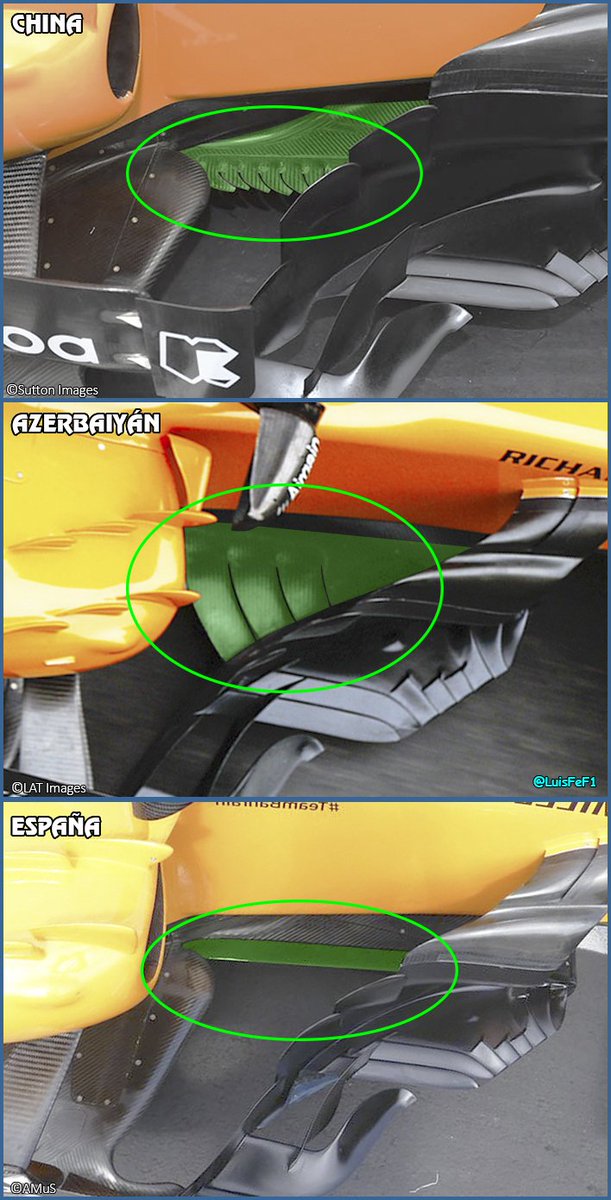 https://pbs.twimg.com/media/DlJCv9PW0AAzHXV.jpg:large
And here's Hungary and an example of everyone else's tea tray area and you can see how much they fell behind..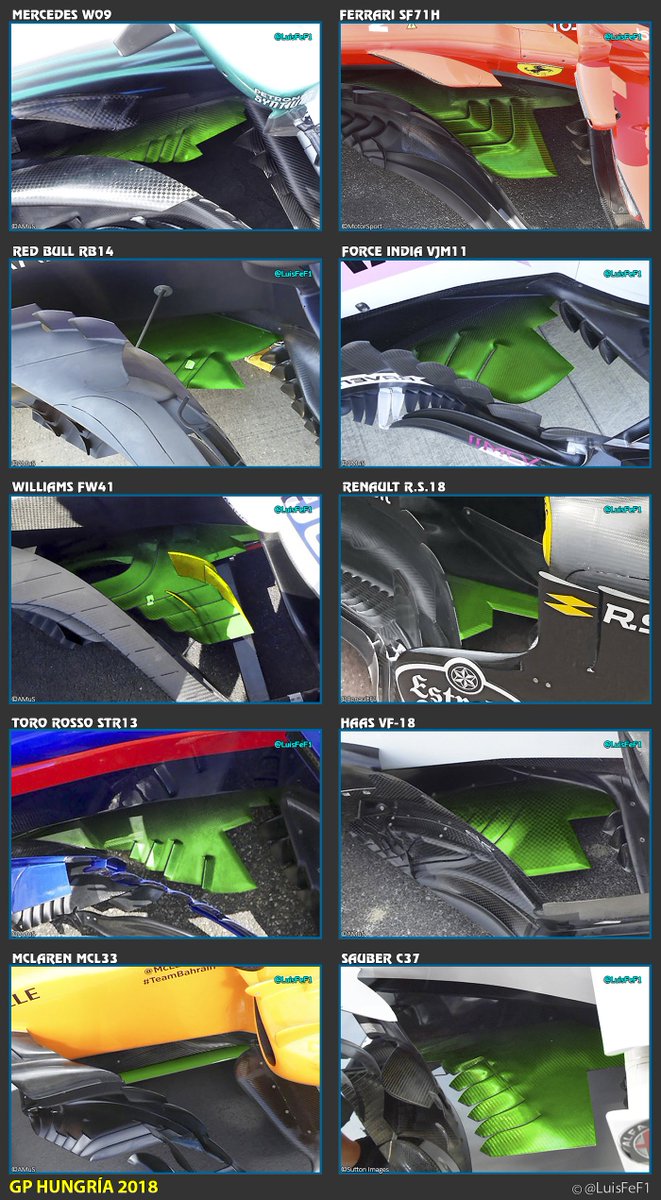 https://pbs.twimg.com/media/DlJAPgCW4AAZNb4.jpg:large
I couldn't be further from an aero guy so I've no idea what's going on or why they've not been able to run their well developed parts from the MCL32 and early 33 in this area. There were posts from Albert Fabrega on twitter earlier in the year talking of a loss of contact pressure at the rear and they spoke of an aero correlation issue when they suspended development from Monaco so could the new front end, which would've been under development before any decision to switch to Renault was taken and therefore designed with the original bargeboard area size in mind, be causing some airflow issues around there?
Sounds such an obvious thing to take into account but so was the gear ratio thing Ferran admitted to but you would also think they could just switch back to the old front end if that was just the case of the new front end causing the aero issue so what else could be going on do we think because I've no idea why they would regress in this area to that extent and for that long.
Thoughts?