A picture speaks louder than a 1000 words.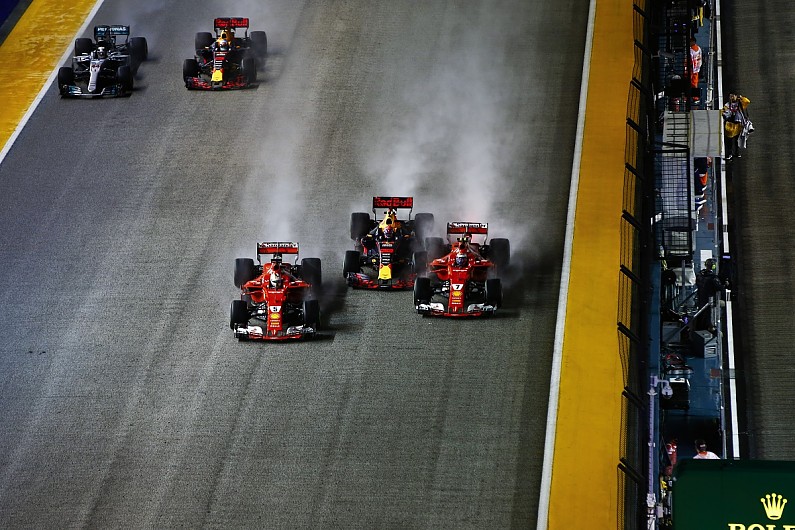 Source -
http://www.autosport.com
A video also to help with the decision: Vettel did the obvious - sway in the way of the 2nd placed car. What really was unexpected was Raikkonens mega start which enabled him to get side by side to Verstappen. The rain spray surely added fuel to the fire by reducing visibility for Raikkonen to see Vettel swerving in Verstappen's way.