UnlikeUday wrote:
F1 MERCENARY wrote:
Overall a miss and the Step on the nose is horrendous and I thought they made rules that specifically required a vanity pane so we could be spared the pain of spraining our retinas!

This is honestly the very first FI I have not liked one bit. A few tweaks can fix it easily, but this has ENGINEERING DICTATED DESIGN written all over it. And while I fully understand that, there's zero reason it can't be made pretty. The nose is oddly odd at certain angles but doesn't look as bad from the front. The fin, while looking rather plain and cro magnon-like, its larger surface area I'm sure was purposely decided on for side stability. And with it having so much surface area, this thing BETTER not be slipping and sliding around out back! LOL

The Silver is way too much and kills it but their launch livery either last year or the year before was bleh and they tweaked it before Melbourne and it was spectacular. Hope this is the case here too. Some Black will do wonders to hide ugly and make it look much better. The front and rear wings look incredibly superb and I notice a huge Johnny Walker on the rear wing which is good to see for this team. You never know WHEN VJ will be tackled in a paddock and thrown in the back of a police vehicle.
Your take on the bargeboard & lower wishbone: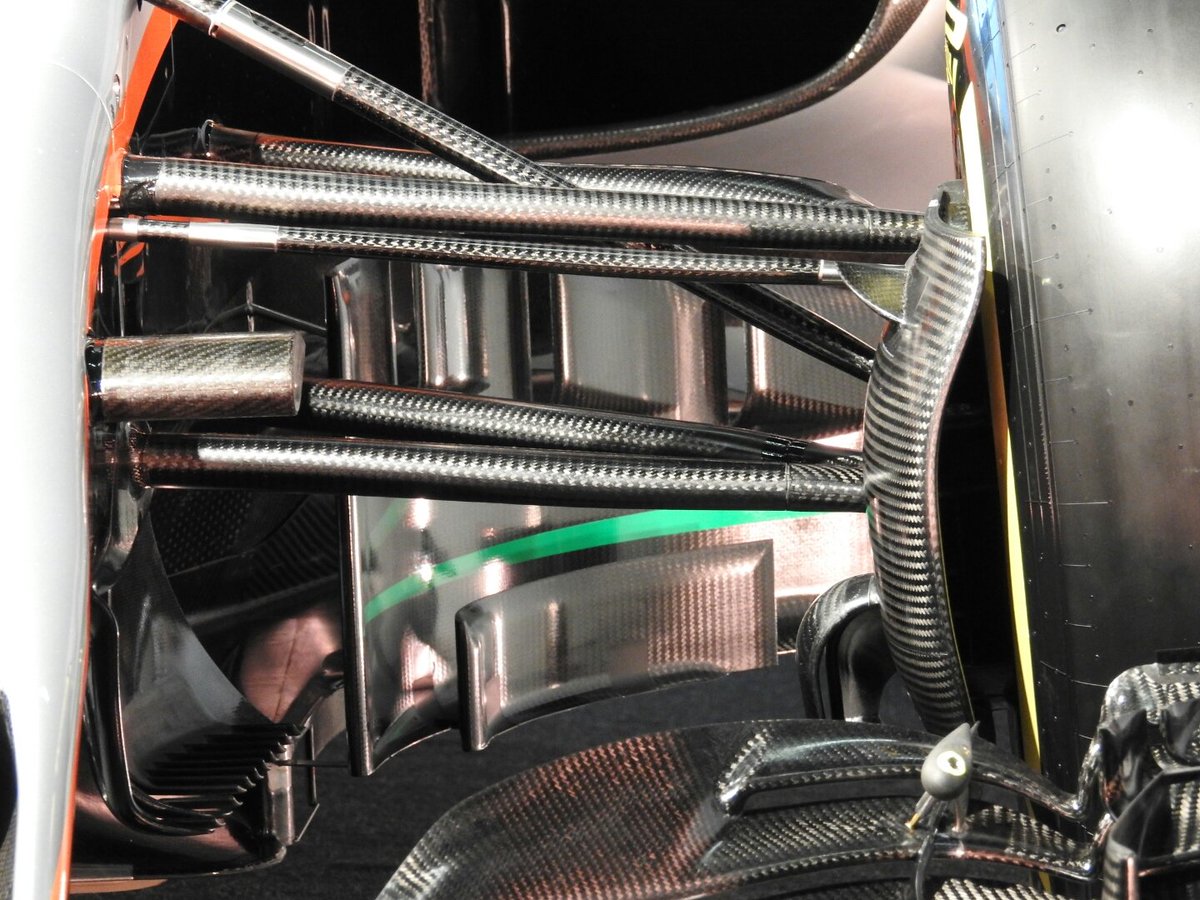 Source -
http://www.Twitter.com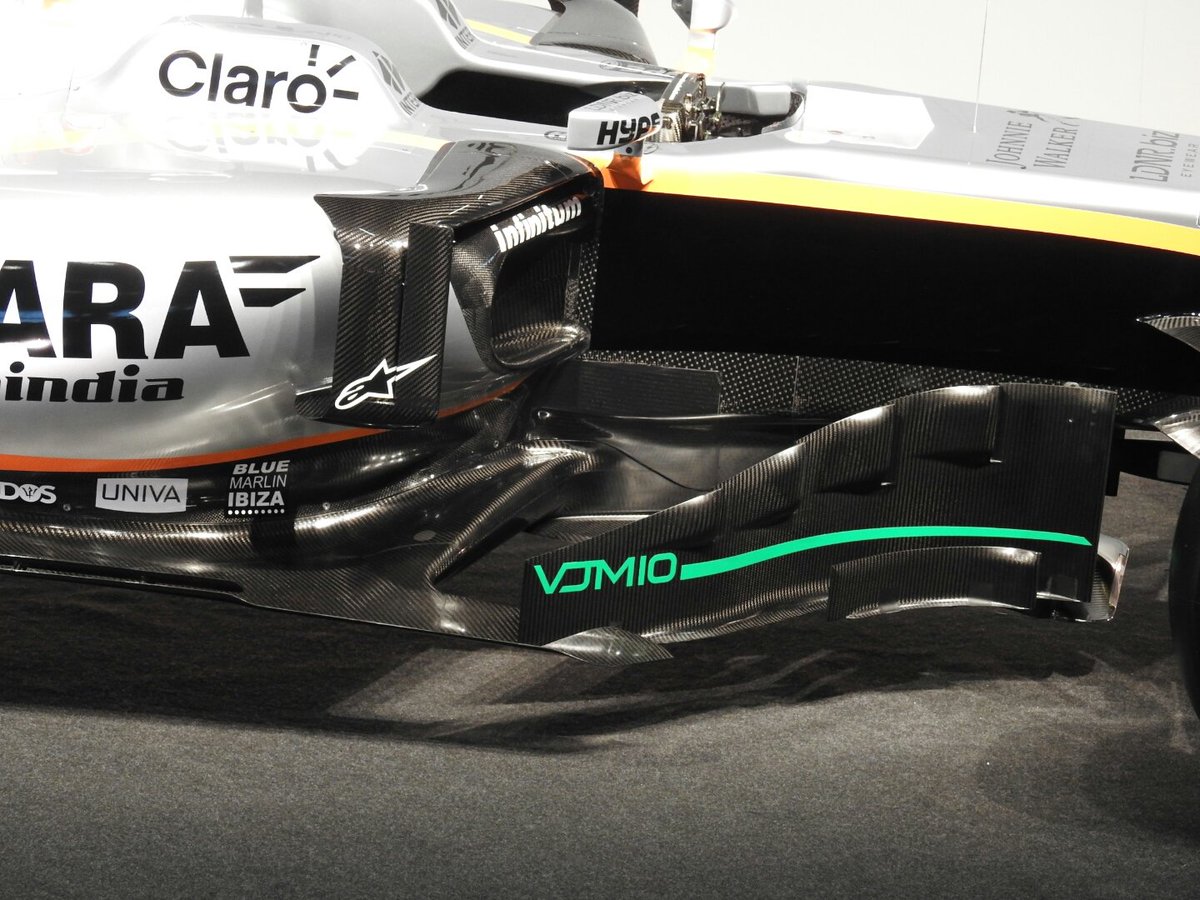 Source -
http://www.Twitter.com
Lower wishbone is nothing special really. Not the best looking design, but not the worst either.
The Barge boards… Now THERE the car is quite interesting. Most cars have elements coming up from the floor and/or the top, but FI's approach seems to be to channel as much air as is needed to specific areas around the sidepods without obstructing flow on the lower half of the sidepods. They are noticeably quite clean and clear so as to allow as much air as possible to sweep around towards the rear of the car. I'd guesstimate their looking for large volumes of air to make it towards the rear elements and if they've managed to maximize the coanda effect in just the first third of the sidepods, tons and tons of air will make it's way to the rear for serious performance gains. If they should find some of the air becomes too turbulent, they can always add bits of bodywork here and there to calm it down and reroute it more efficiently.
And re-evaluating the overall appearance of the car, it feels as though perhaps a great deal more of this car came directly from CFD computations. It's that much of a mish mosh of concepts all thrown together to create a singular package.
It may very well be a great performing car, however, as with every season… I shall wait and see what it can really do come Q1 at Albert Park.