This year will mark the 1st anniversary of the darkest 2 months in motorsports from July 17 thru August 24. It feels like all this happened in 1 day.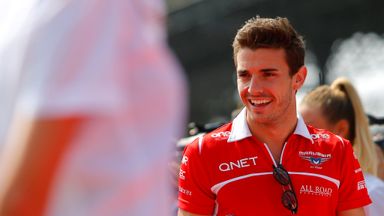 From skysports.com
On July 17, Jules Bianchi passed 9 months after his crash at Suzuka that placed him in a coma.
From motobiketimes.com
July 19:
Just as Jules was put to rest, Spanish moto riders Bernat Martinez and Dani Rivas were involved in a 6-bike pile up in a MotoAmerica Superbike event at Laguna Seca. They would too succumbed to their injuries.
From foxsports.com
And on August 24, Justin Wilson was unable to survive after he was struck by debris in last year's Pocono 500.
This marks the Black Summer of motorsport in 2015.
This year's Pocono 500 are remembering Justin Wilson and was commemorated with the British flag at haft-mast. Bryan Clauson was also remembered this past Monday after passing away from his injuries this August.