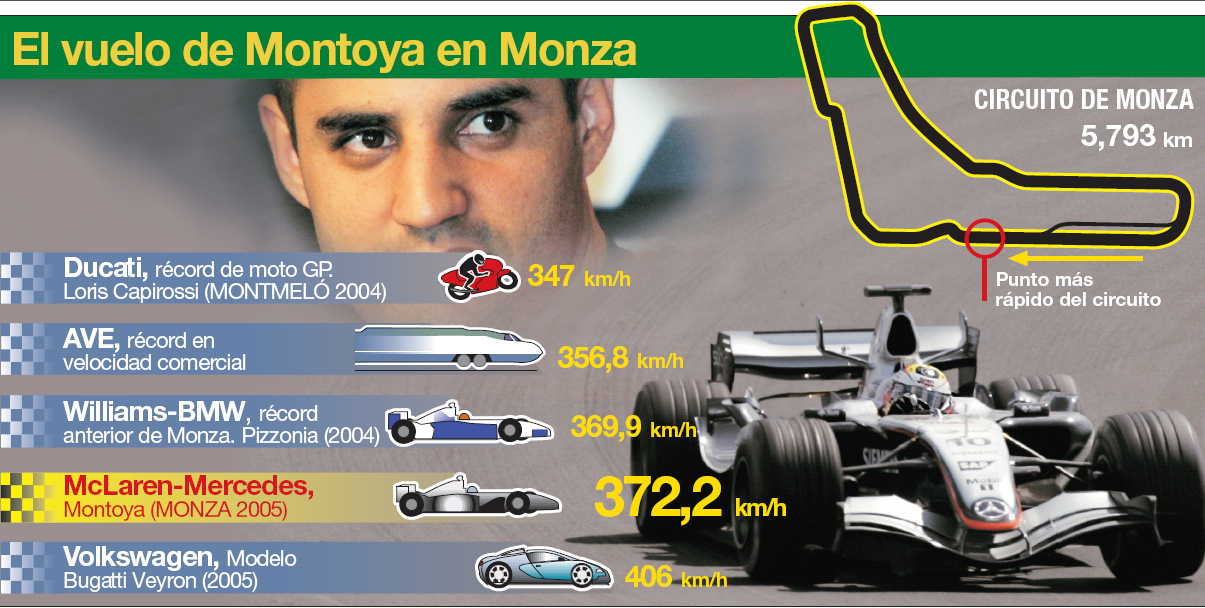 AND NOW?
Just found this curious image.
Not a very recent one, but should still be representative going into next weekend's race in Monza.
One of the most anticipated events this year, thanks to the enormous torque generated by the new Hybrid Engines and the consequent
top speed
.
347 km/h
by Bottas in
Hockenheim
,
344 km/h
last week in
Spa
by Nico Hulkenberg, this year's car are straightline beasts.
And now we arrive in
Monza
, "
the temple of speed
", with
extremely low
(well, even lower than the 2014 standards) downforce set-up and huge PU recovery thanks to the violent braking points and accelerations.
What kind of top speed can we imagine next week down the
Rettifilo
? Will Montoya's 2005 official speed record collapse under the power of the new Hybrid V6's?