Round 7: Montreal, Canada
The start of the race saw Vettel lead away from pole position followed by fellow front row starter Hamilton, then came Leclerc, Ricciardo, Gasly and Hulkenberg. Unlike the front three who started on medium tyres Gasly stopped on lap 8 to change off soft tyres on to hard tyres, Ricciardo did likewise a lap later whilst Hulkenberg was able to run much longer before changing from soft tyres on to hard tyres. Lap 9 also saw Norris suffer rear brake failure which overheated and melted his suspension causing it to fail, he managed to park his car just past the pit exit lane into a safe place which brough out the yellow flags for a few laps but no safety car.
Up front Vettel pitted on lap 27 to change from medium tyres on to hard tyres, Hamilton did likewise on lap 29 followed by Bottas on lap 31 and Leclerc on lap 33.
On lap 48 the leader Vettel, who was being followed closely by Hamilton, missed a chicane and rejoined the track nearly hitting Hamilton's car who had to take avoiding action, the stewards said they were investigating the incident, and on lap 57 decided to give Vettel a 5 second penalty for rejoining the track unsafely, this giving Vettel just 13 laps left to try and build a 5 second gap.
On lap 49 Verstappen finally pitted for new tyres going from the hard tyres on to medium tyres, Verstappen had started the race in a lowly 9th place after being caught out by Magnussen's crash in Q2 qualifiyng which brought out the red flags and ending the session. Verstappen rejoined the race in 5th place behind the penalised Vettel, Hamilton, Leclerc and Bottas.
Vettel took the chequered flag first but his 5 second penalty gave Hamilton the win with Leclerc third from Bottas and Verstappen, Bottas had a big enough gap to Verstappen to pit for soft tyres to get the extra point for fastest lap, best of the rest in 6th place was Ricciardo.
In third place with 146 points and receiving the

"Lonesome Leclerc Trophy"
Saio7

In second place with 149 points and receiving the

"Vilified Vettel Trophy"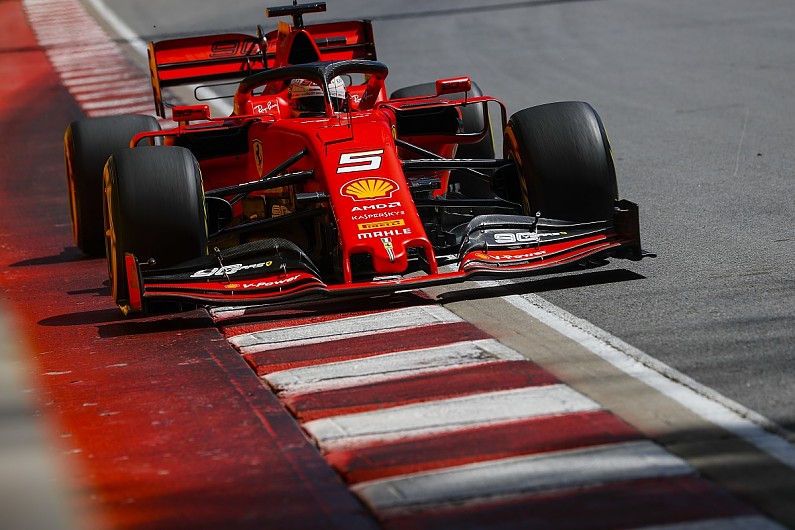 pokerman

In first place with 153 points and receiving the

"Hated Hamilton Trophy"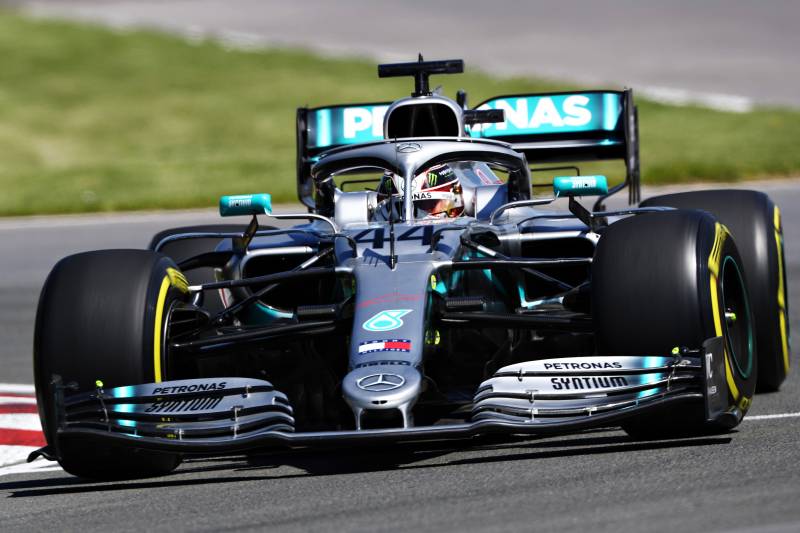 Flash2k11
PF1 PICK 10 CHAMPIONSHIP 2019 - ROUND 7 - CANADA
1.
Flash2k11
153

2. pokerman 149
3. Saio7 146
4. OnAGivenDay 142
5. K.F. 136
6. JN23 134
6. Herb 134
8. Exediron 132
8. Lotus49 132
10. Mayhem 131
10. Dom1511 131
12. McPrancingBull 130
13. Laz_T800 129
14. Mod Titanium 128
14. coulthards chin 128
14. donr 128
14. F1_Ernie 128
18. purchville 127
19.
cm97
126
20. Icemanjee1 121
20. RustyRockets44 121
20. Covalent 121
23. UnlikeUday 118
23. jzusy 118
25. P-F1 Mod 116
25. Jenson's Understeer 116
25. paul85 116
25. toda11blue 116
29. robins13 128 (FP2 Penalty -18) 110
29. Remmirath 110
29. SteveW 110
32. Pisco Sour 109
33. Bentrovato 106
34. IXIAN 85