lamo wrote:
Philip Morris used to, not sure if they still do, use the "Ferrari" style Marlboro logo's and motifs in advertising in places like China, India, Indonesia... essentially 2-3 billions people potentially associated these logo's with Marlboro as they run them alongside the normal Marlboro logos in advertisements in those countries.
So, whilst somebody in Europe or the other banned countries who didn't know of the Marlboro deal saw those stripes and didn't know what it was, somebody in the developing markets for Marlboro would associate them with there brand directly. Up until 2011/2012 they used this type logo and I've seen adverts in China for cigarettes also use this logo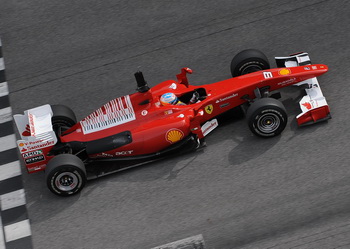 http://www.italiaspeed.com
Cigarette advertising in 2010/2011 in Monaco of all places
f1.imgci.com
2015 onwards, Vettel and Marlboro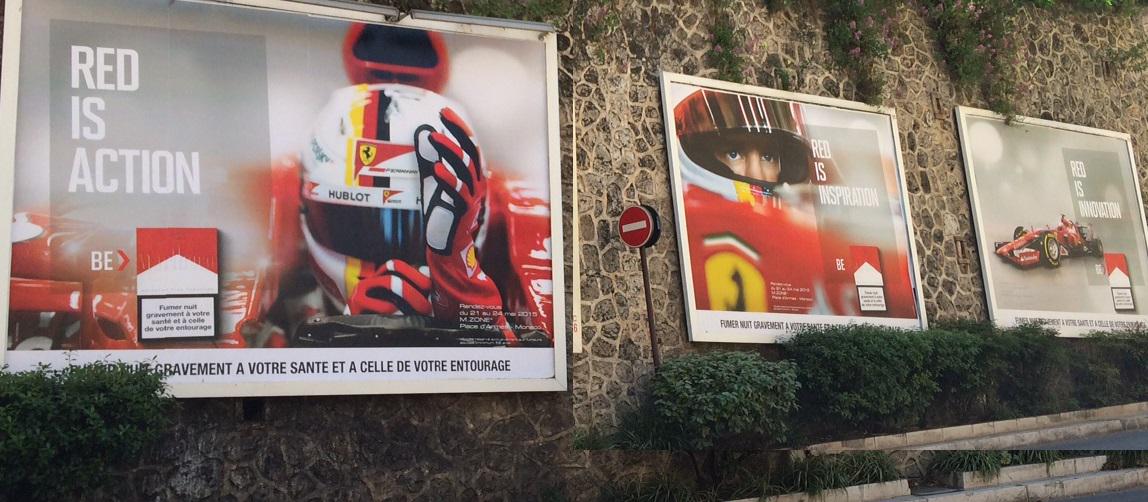 pbs.twimg.com
Cigarette counter in east Asia -
cigarettezoom.com
I've been in printing, marketing, advertising and design my entire adult career (25 years now - holy cow that makes me sound old! - LOL) and I've worked with some of the best artists and designers as well as creative minds, and a great deal of what is stated about subliminal elements in logos is either a bunch of horse manure or made up after the fact. Just like the Fed-Ex logo ans the hidden Arrow caused by nothing more than the characteristics of the font used for the logo which is Futura Extra-Bold. In most other fonts it wouldn't occur, but with Futura and a few others it's just a natural occurrence when you adjust kerning.
As for the Marlboro Barcode "logo", it was a ploy by them to continue to promote their brand but I NEVER once saw it as anything close to the actual logo and it was TERRIBLE in every regard. I have extremely trained eyes to the point artists would send me stereograms to offer my critiques and opinion, and nothing I've done has ever revealed anything resembling the Marlboro brand outside the colors. I can change my focal point at will just like you can do with your camera and I can focus and separate color channels on a computer screen and it's just colored bars over a white box. the only thing I've always imagined is that if you scan the barcode it would reveal the Marlboro name just the way it happens in stores.
For any nut job shrink to suggest that viewing that Barcode logo subliminally makes people want to go pick up a pack of cancer sticks is about as baseless and incorrect as the one about vaccines causing autism. Both are dead wrong in every regard. The reality is that whatever marketing agency was working with Marlboro likely ran out of ideas and "sold" them on this concept, outlining psychological "reasons" as to why it was a good idea. I've been to too many meetings where that type of nonsense was being pitched and you would be amazed how many people fall for whatever some self proclaimed "creative geniuses" are pitching. It's absurd.
I used to do all of Ryder's work for a decade and had to work with the exact same company who designed the FedEx logo when Ryder went to them for a brand new logo that would better distance themselves from their perceived bread and butter practices which at the time, thanks to their extremely successful campaign to let the world know about their new revenue stream… Renting Trucks! So successful was that campaign that it led the vast majority of human beings on the planet to believe they only rented trucks, negating the fact that they have been the world's leading logisitcs company for over a century. Anyone remember those IBM commercials where they woold come to your business and do a complete assessment in order to write a completely custom intelligent software suite that would help streamline your entire operation while continuing to learn and make changes to further optimize your business?… Well Ryder was doing that for many decades before anyone else even thought about it and they needed to get back to reminding the world they were the big cheese in that department.
The logo that was presented was this turd…
Which looks like either the Russian sickle or the Boeing logo, and although the top Ryder execs didn't like or understand it, WHEN the "creative guru" explained it, suddenly they loved it. That's how gullible people are these days. I'll give a cookie to anyone who can tell me what it is (WITHOUT GOOGLING IT), but I doubt I'll have to pay up on that. LOL
The bottom line is that the #1 rule with logo & branding design is that it should be self explanatory rather than a quantum physics exam to figure it out. They may contain subliminal elements but they should always be secondary or complimentary to the base design so that it leaves little to the imagination as to what Company or Brand X is, does, or offers.